Your Server(s) can be resized, that is, its/their resources can be increased or reduced whenever you want to.
Steps to follow to modify resources of your Server
In your client panel, click on the symbol "…" that is on the right of the Server whose resources you want to modify.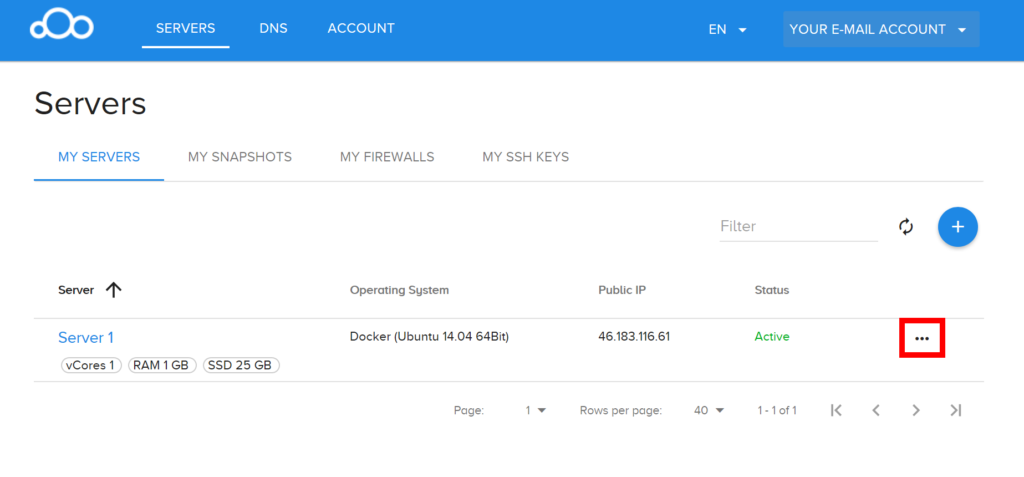 A drop-down will appear with different options. Click on "Resize".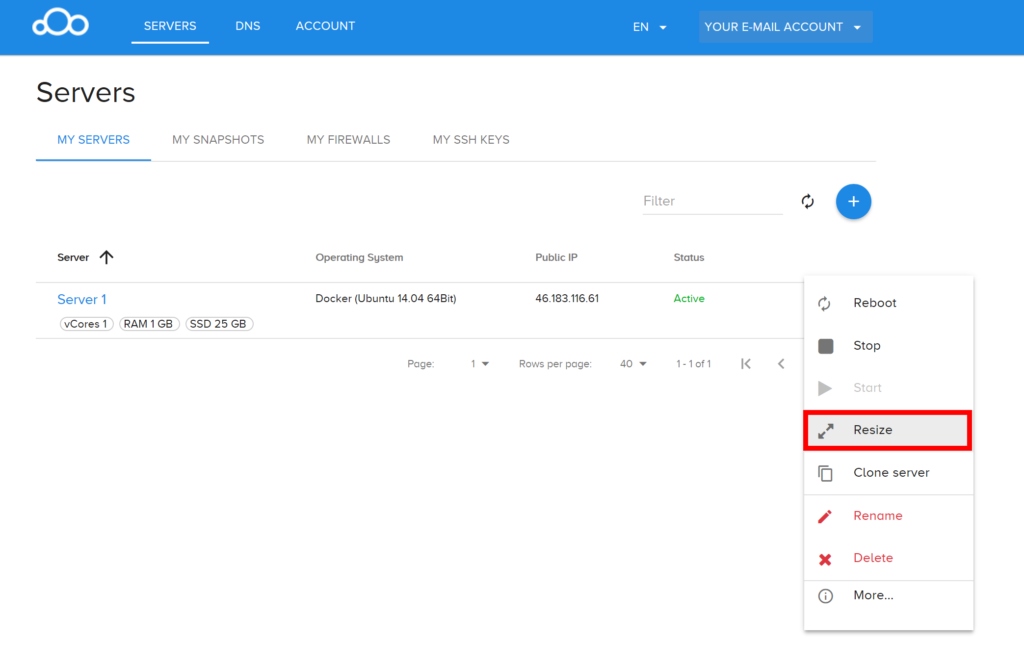 A drop-down will appear, that will indicate "Resize server". By moving the slides you can choose your new resources. At the top right you can see the current price of your Server (hourly and monthly) and at the bottom right the new price (hourly and monthly) with the redimensioned resources.
Click on "SUBMIT". Your Server will restart during the process.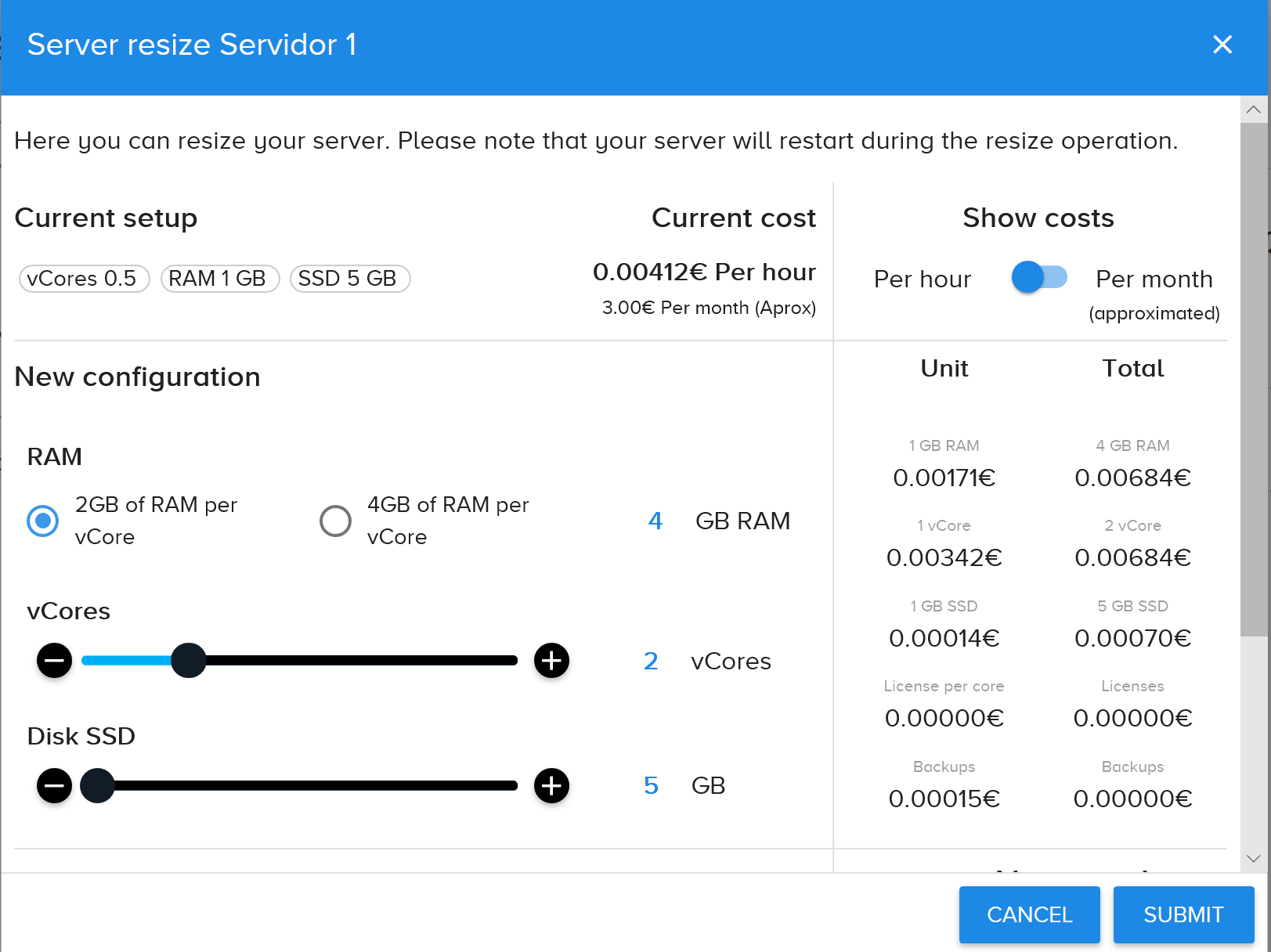 Important Warning
Remember that the SSD disk can be increased, not reduced.
If you change the size of the SSD disk and it does not apply to your Server, have a look at this article: Extend partitions manually.