In this post we explain what you have to do to manage the rules of a firewall profile already created on your client panel at Clouding.io.
Warning
Be aware that changes on your profile will apply to all the VMs assigned to it.
We show you the steps to be followed to add and erase one rule
Add one rule
Access your client panel.
Access the tab " MY FIREWALLS":
click on the button Edit" (on the pencil):
Click on the button "+" button. You can either add one of the rules by default or a personalized one:
Deactivate one rule
In order to deactivate an already created rule, go to the "Enabled" column of the rule you want to deactivate and slide the blue tab to the left: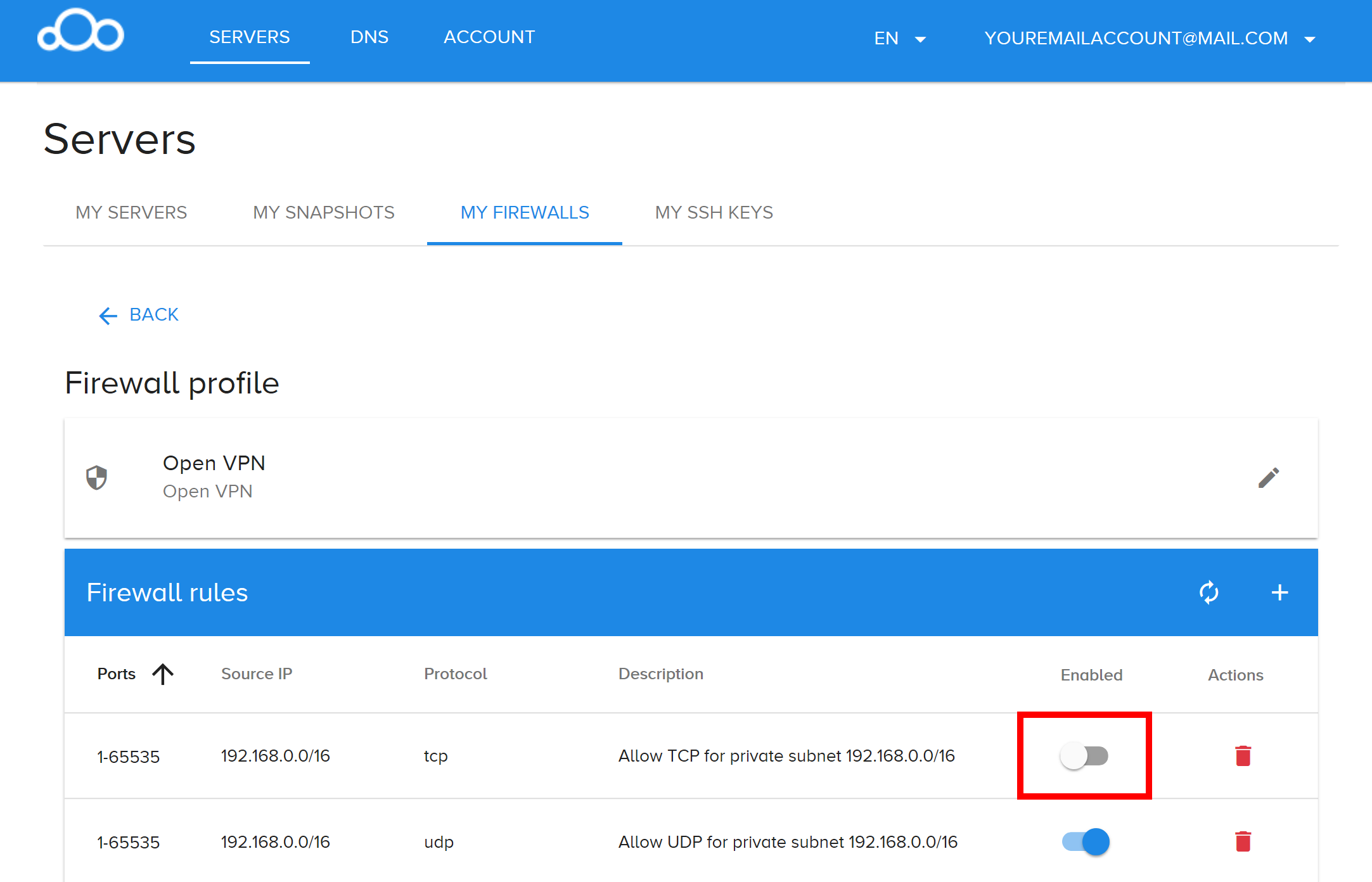 Delete one rule
Open the drop-down menu of the firewall and click on the button"DELETE " on the right of the rule that you want to delete: