In case you lose or do not remember the access data to your Server, you can view or change the password of your VPS Server.
Steps to follow to view your Server password:
Log in to your Clouding customer panel.
Click on the tab "My Servers".
Access the server whose password you want to view by clicking on the server name.
Click on the eye icon under "Password".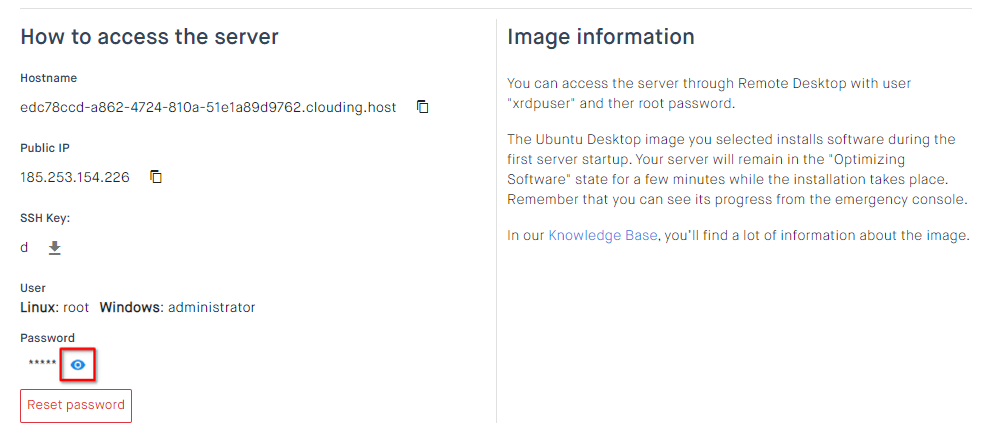 After clicking, you will be able to view the password and click the icon to copy it to the clipboard.