If you are a Clouding.io client you can allow SMTP out traffic from the server on your control panel.
In this post we'll explain how to do it.
Access your panel and click on the server of your choice. In this case, Server 1.

Click on the "Netwok" icon. You will see the section "SMTP out traffic". By default, the SMTP out traffic, will be blocked.
If you want to unlock it, on "Allow SMTP out traffic", slide to the right. The following window will show: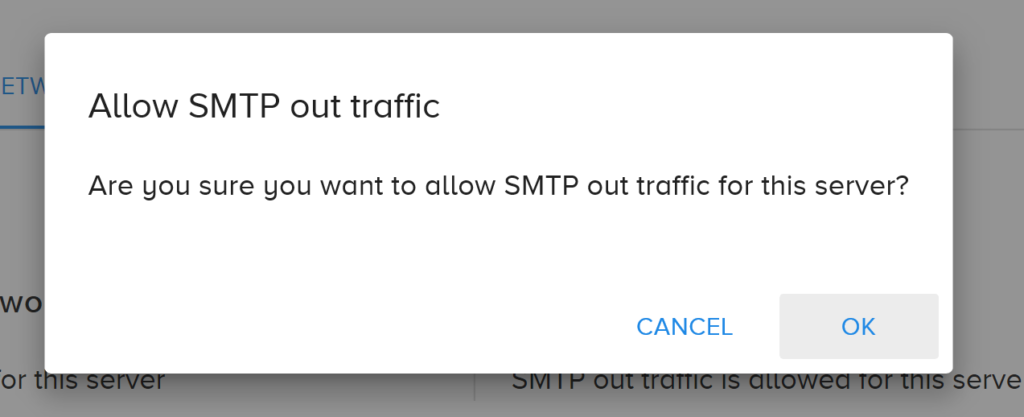 Click on OK and go!
You can lock and unlock the SMTP out traffic at your will from your panel.
If you have questions, call us or e-mail us and we will be pleased to help you out.