In order to connect to the Windows Cloud servers that Clouding offers, it is necessary to use the Remote Desktop Protocol (RDP), a protocol that was developed by Microsoft and allows communication in the execution of an application between a client and a Windows server.
To connect to a Windows Cloud server in Clouding it is necessary to run the program called Remote Desktop from our computer. You have to go to Start> Windows Accessories> Remote Desktop Connection or you can search "Remote Desktop" by the search engine.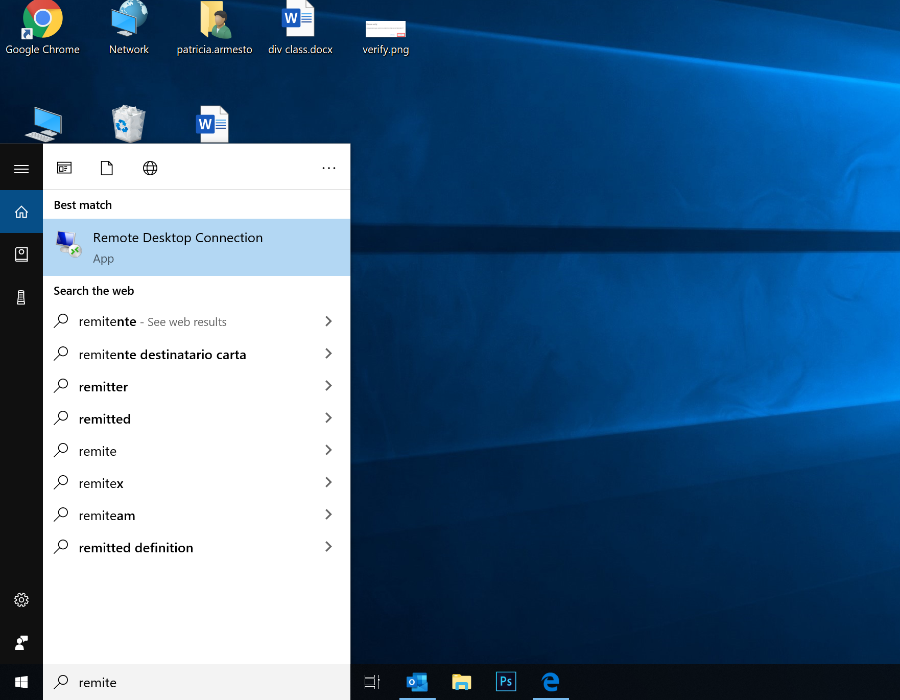 Create connection with our server
If we open the Remote Desktop Connection program, a small window like the following will open: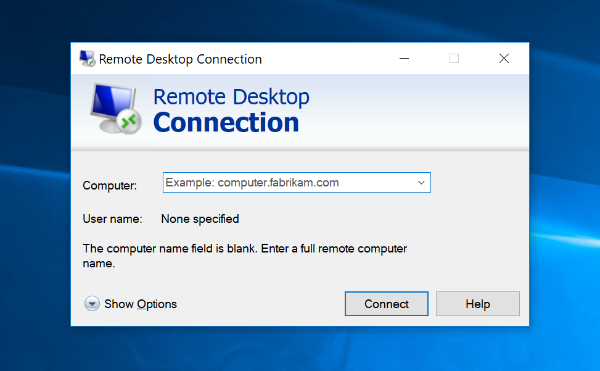 In the Equipment section we will have to add the public IP of our server. If you don't know the server's IP, you can follow these steps to see your server's IP.
Once we have the public IP of our server, we will copy it in the Equipment section: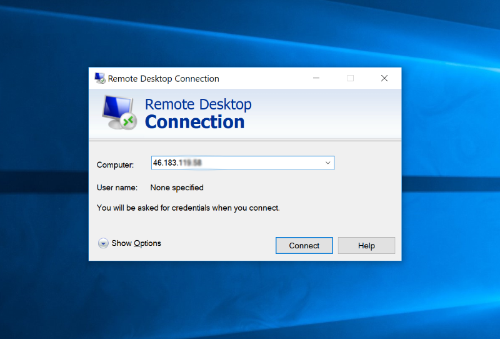 And we click on Connect. After clicking on the button, you will be asked for credentials: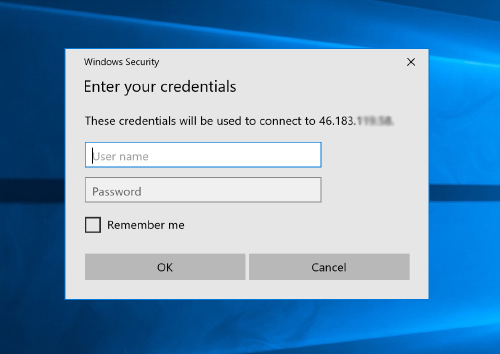 For all Windows cloud servers the user with whom we have to connect is the administrator user. The administrator user password is the same password that is sent to you with the server creation notice by e-mail. Even so, from the Clouding Panel you can view the password.
So we fill in the data: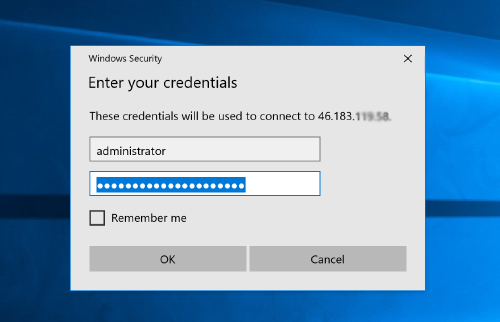 I cant connect!
In some versions of Windows it is necessary to add. \ Before the name of user, to indicate that he is a normal user of the server, and not one Of domain. That is why it will be necessary to log in as
. \ administrator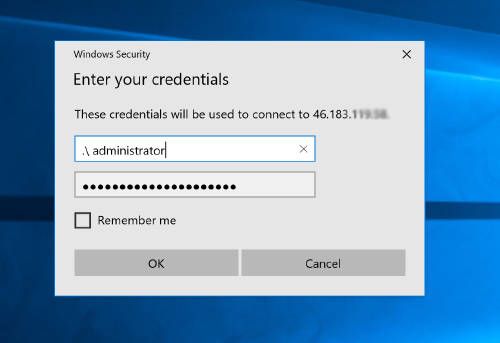 And after clicking "Accept", it will show us a warning indicating that the identity cannot be verified and that it is necessary to accept a certificate: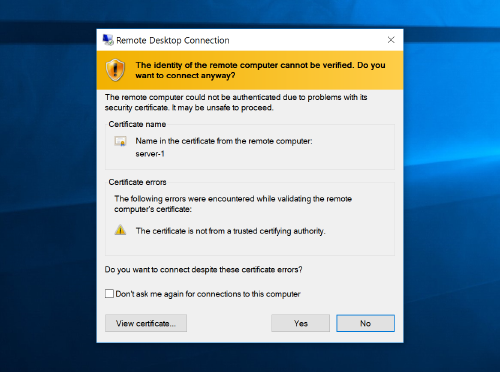 We accept the certificate by clicking on the "Yes" button and we will log in via Remote Desktop to our server: