NetWorx is a network traffic monitoring and measurement tool for Windows. It allows you to measure network bandwidth usage, detect potential connectivity problems and control Internet speed. With NetWorx, you can view detailed network traffic reports in real time and you can also set bandwidth limits to avoid exceeding data usage limits. In addition, it offers a number of additional tools, such as an Internet speed test and a network intrusion detection feature.
Installation
You can download NetWorx directly from the link on their website, the Windows option.
Once you have the .exe file, you will be able to install the software as in any other Windows, next... paying attention to the installation path if you want to install it in a specific place.
Configuration
Once we have it installed, you can select the language and the use you are going to give it, in our case we want to monitor the network usage of Windows.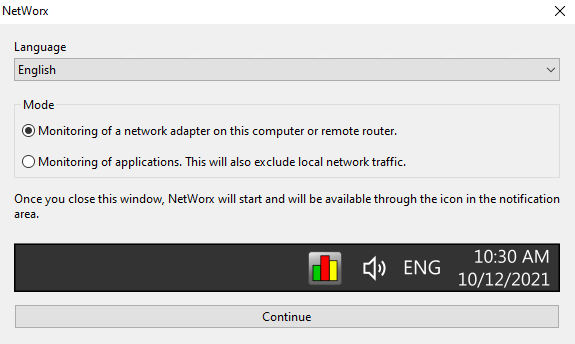 In the bottom right bar you will now be able to see the instantaneous server usage directly:

To see the usage for a range of days we can access the Usage Statistics (to see the options in the screenshot you have to right click on the meter in the bar).
We will be able to select by month, day or customized range.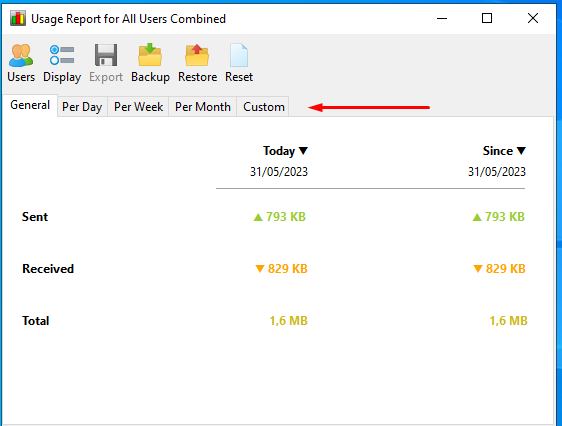 We can also check the consumption per user: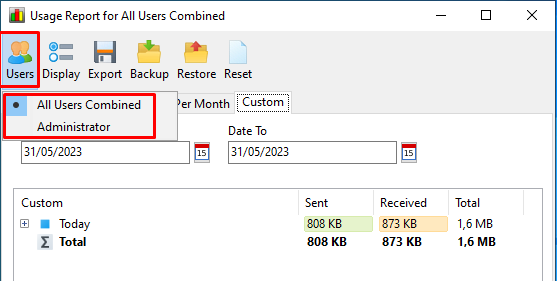 In settings we can verify parameters such as the unit of measurement, we can select the interface to monitor, colors of the graphics...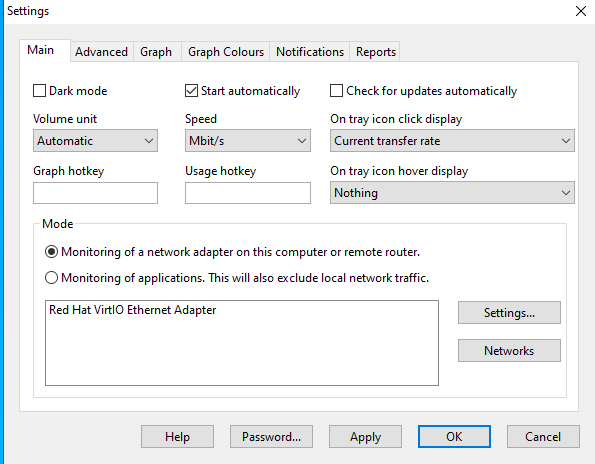 There is also an option to perform notifications, so that you can prevent without having to check the graphs regularly.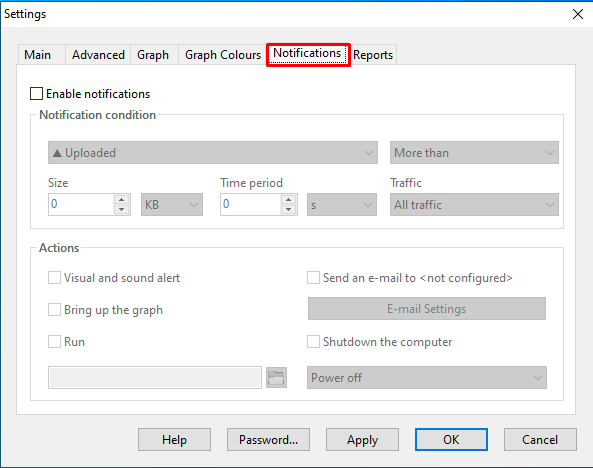 Remember, if you have any questions about this or any other issue related to your Clouding servers, do not hesitate to write to soporte@clouding.io. We are at your side for whatever you need, contact us!